Barracuda CloudGen Firewall for Google Cloud

Protecting your Digital Assets with Google Cloud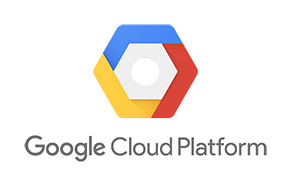 Barracuda CloudGen Firewall for Google Cloud
Barracuda CloudGen Firewall for Google Cloud Account Level 1
(RENEWAL ONLY)

Barracuda CloudGen Firewall for Google Cloud Level 1 Virtual Subscription 1 Year
#BNGCLD001a-v
List Price:
$1,440.00
Our Price: $1,368.00
If you are currently working with another reseller you may not be eligible to receive any promotional items with your purchase. Please contact us before placing your order. BarraGuard.com reserves the right to deny free promotional items on any purchase.
Click here to jump to more pricing!
Overview:
Network Security on Google Cloud
Google Cloud Platform was built from the ground up for optimal security and ease of use, to offer you a public-cloud infrastructure that truly meets your needs. But, just as with other cloud platforms, the "shared responsibility" security model means that you will require an additional layer of security when deploying sensitive workloads.
Barracuda CloudGen Firewall F Series is the first network firewall available on Google Cloud Platform. It fits seamlessly within the Google security model, so you can easily secure your network using an advanced, full-featured firewall solution.
The First Network Firewall on GCP
Barracuda CloudGen Firewall F Series provides network-based protection that is fully integrated with the Google Cloud Platform. The "shared responsibility" model of security for cloud platforms means that you are responsible for protecting sensitive data when you migrate existing workloads. That's why, even though Google Cloud was built from the ground up for security, you should still add an additional firewall to protect your sensitive data.
Barracuda CloudGen Firewall F Series provides:
Full application visibility and user awareness
IPS, URL filtering, antivirus, and Advanced Threat Protection
Outstanding traffic visibility tools
Flexible client-based and clientless VPN options for secure access to cloud resources
Hybrid office-to-cloud connectivity using built-in SD-WAN capabilities
Protection for the Cloud Era
Barracuda CloudGen Firewall F Series is deployed as a network gateway. Sitting between your network and the internet, it inspects all inbound and outbound traffic for malware and any other content prohibited by policy. Inbound traffic that passes inspection is sent on to the intended application or workload. Outbound traffic receives the same scrutiny, in order to prevent data loss and block advanced threats that may originate within your organization.
Barracuda CloudGen Firewall F Series makes it easy for you to:
Enforce granular application- and user-aware security policies
Block known and unknown malware with Advanced Threat Protection
Prevent network intrusion with built-in IPS
Exceptional traffic monitoring and troubleshooting tools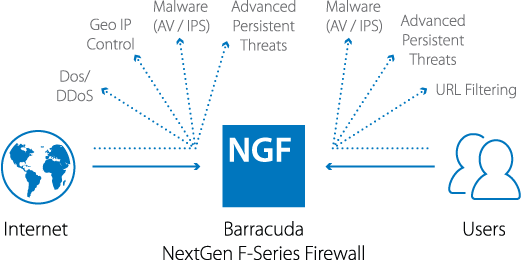 Secure, Anytime Access
If you're running internal workloads in public cloud environments, you require robust, reliable access controls. All too often, organizations make it too easy to access backend resources in public-cloud deployments, resulting in severe security gaps.
Barracuda CloudGen Firewall F Series offers a wide variety of client-to-site VPN options, making it easy for you to securely enable reliable access to resources via any device, regardless of where it is used. Enhanced VPN protocols and SD-WAN capabilities allow flexible branch-to-cloud traffic management, including multi-transport VPN and hybrid WAN.
Advanced VPN capabilities make it easy for you to:
Establish secure connections between offices, Google Cloud projects, datacenters, and hybrid cloud deployments
Provide flexible VPN remote access from laptops, tablets, and smartphones
Place critical and confidential resources in public-cloud environments with confidence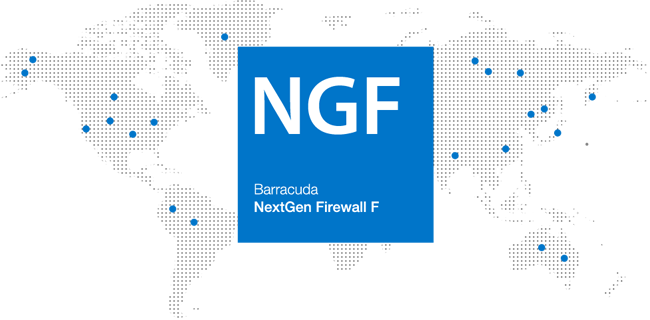 Model Comparison:
Barracuda CloudGen Firewall F-

Google Cloud Platform

Level 2
Level 4
Level 6
Level 8
Capacity
Container Size
m3.medium
m3.large, c4.large
m3.xlarge, c4.xlarge
m3.2xlarge
Virtual Cores
1
2
4
8
Max Number of Interfaces
1
2
4
4
License Type
BYOL
BYOL
BYOL
BYOL
Features
Firewall
Application Control
IPS
VPN (Site-to-Site and Client-to-Site)
SSL Interception
WAN Optimization
Advanced Remote Access
Optional
Optional
Optional
Optional
Malware Protection
Optional
Optional
Optional
Optional
Advanced Threat Detection
Optional
Optional
Optional
Optional
Premium Support
Technical Specs


Firewall
Stateful packet inspection and forwarding
Full user-identity awareness
Intrusion Detection and Prevention System (IDS/IPS)
Application control and granular application enforcement
Interception and decryption of SSL/TLS encrypted applications
Antivirus and web filtering in single pass mode
SafeSearch enforcement
Google Accounts Enforcement
Denial of Service protection (DoS /DDoS)
Spoofing and flooding protection
ARP spoofing and trashing protection
DNS reputation filtering
TCP stream reassembly
Transparent proxying (TCP)
NAT (SNAT, DNAT), PAT
Dynamic rules / timer triggers
Single object-oriented rule set for routing, bridging, and routed bridging
Virtual rule test environment


User Identity Awareness
Terminal Server Agent
Domain Controller Agent
Authentication – supports x.509, NTLM, RADIUS, RSA SecurID, LDAP/LDAPS, Active Directory, TACACS+, SMS Passcode (VPN), local authentication database


Intrusion Detection & Prevention
Protection against exploits, threats, and vulnerabilities
Packet anomaly and fragmentation protection
Advanced anti-evasion and obfuscation techniques
Automatic signature updates

Traffic Optimization
Link monitoring, aggregation, and failover
Dynamic routing
Application-based provider selection
Traffic shaping and QoS
On-the-fly flow reprioritization
Stream and packet compression
Byte-level data deduplication
Protocol optimization (SMBv2)


VPN
Drag & drop VPN tunnel configuration
Secure site-to-site, client-to-site VPN
Supports AES-128/256, 3DES, DES, Blowfish, CAST, null ciphers
Private CA or external PKI
IPsec VPN / SSL VPN
VPNC certified (basic interoperability)
Application-aware traffic routing
PPTP / L2TP (IPSec)
Network Access Control
iOS and Android mobile device VPN support


Central Management Options
Barracuda NextGen Control Center
– Central administration of unlimited Barracuda CloudGen Firewalls
– Support for multitenancy
– Multi-administrator support and RCS


Advanced Threat Detection
Dynamic, on-demand analysis of malware programs (sandboxing)
Dynamic analysis of documents with embedded exploits (PDF, Office, etc.)
Detailed forensics for both, malware binaries and web threats (exploits)
Support for multiple operating systems (Windows, Android, etc.)
Botnet and Spyware Protection
Flexible malware analysis in the cloud


Infrastructure Services
SIP, HTTP, SSH, FTP proxies
SNMP and IPFIX support
DNS Cache
SMTP gateway and SPAM filter

Protocol Support
IPv4, IPv6, ARP
BGP/OSPF/RIP
VoIP (H.323, SIP, SCCP [skinny])
RPC protocols (ONC-RPC, DCE-RPC)
Support Options


Barracuda Energize Updates
Standard technical support
Firmware updates
IPS signature updates
Application control definition updates
Web filter updates
Security Options
Advanced Threat Detection
Malware Protection
Premium Remote Access subscription provides remote access via the CudaLaunch App for Windows, Mac OS X, iOS and Android devices
Pricing Notes:
Pricing and product availability subject to change without notice.
Barracuda CloudGen Firewall for Google Cloud
(RENEWAL ONLY)

Barracuda CloudGen Firewall for Google Cloud Level 1 Virtual Subscription 1 Year
#BNGCLD001a-v
List Price:
$1,440.00
Our Price: $1,368.00
Barracuda CloudGen Firewall for Google Cloud Level 2 Virtual Subscription 1 Year
#BNGCLD002a-v
List Price:
$3,480.00
Our Price: $3,306.00
Barracuda CloudGen Firewall for Google Cloud Level 4 Virtual Subscription 1 Year
#BNGCLD004a-v
List Price:
$6,360.00
Our Price: $6,042.00
Barracuda CloudGen Firewall for Google Cloud Level 6 Virtual Subscription 1 Year
#BNGCLD006a-v
List Price:
$9,720.00
Our Price: $9,234.00
Barracuda CloudGen Firewall for Google Cloud Level 8 Virtual Subscription 1 Year
#BNGCLD008a-v
List Price:
$16,800.00
Our Price: $15,960.00
Barracuda Premium Support
(RENEWAL ONLY)

Barracuda CloudGen Firewall for Google Cloud Level 1 Premium Support Subscription 1 Year
#BNGCLD001a-p
List Price:
$346.80
Our Price: $329.46
Barracuda CloudGen Firewall for Google Cloud Level 2 Premium Support Subscription 1 Year
#BNGCLD002a-p
List Price:
$831.60
Our Price: $790.02
Barracuda CloudGen Firewall for Google Cloud Level 4 Premium Support Subscription 1 Year
#BNGCLD004a-p
List Price:
$1,560.00
Our Price: $1,482.00
Barracuda CloudGen Firewall for Google Cloud Level 6 Premium Support Subscription 1 Year
#BNGCLD006a-p
List Price:
$2,400.00
Our Price: $2,280.00
Barracuda CloudGen Firewall for Google Cloud Level 8 Premium Support Subscription 1 Year
#BNGCLD008a-p
List Price:
$4,320.00
Our Price: $4,104.00
Barracuda Malware Protection
(RENEWAL ONLY)

Barracuda CloudGen Firewall for Google Cloud Level 1 Malware Protection Subscription 1 Year
*Requires ATP subscription
#BNGCLD001a-m
List Price:
$194.40
Our Price: $184.68
Barracuda CloudGen Firewall for Google Cloud Level 2 Malware Protection Subscription 1 Year
*Requires ATP subscription
#BNGCLD002a-m
List Price:
$484.80
Our Price: $460.56
Barracuda CloudGen Firewall for Google Cloud Level 4 Malware Protection Subscription 1 Year
*Requires ATP subscription
#BNGCLD004a-m
List Price:
$889.20
Our Price: $844.74
Barracuda CloudGen Firewall for Google Cloud Level 6 Malware Protection Subscription 1 Year
*Requires ATP subscription
#BNGCLD006a-m
List Price:
$1,440.00
Our Price: $1,368.00
Barracuda CloudGen Firewall for Google Cloud Level 8 Malware Protection Subscription 1 Year
*Requires ATP subscription
#BNGCLD008a-m
List Price:
$2,760.00
Our Price: $2,622.00
Barracuda Networks Advanced Remote Access
(RENEWAL ONLY)

Barracuda CloudGen Firewall for Google Cloud Level 1 Advanced Remote Access Subscription 1 Year
#BNGCLD001a-vp
List Price:
$346.80
Our Price: $329.46
Barracuda CloudGen Firewall for Google Cloud Level 2 Advanced Remote Access Subscription 1 Year
#BNGCLD002a-vp
List Price:
$462.00
Our Price: $438.90
Barracuda CloudGen Firewall for Google Cloud Level 4 Advanced Remote Access Subscription 1 Year
#BNGCLD004a-vp
List Price:
$922.80
Our Price: $876.66
Barracuda CloudGen Firewall for Google Cloud Level 6 Advanced Remote Access Subscription 1 Year
#BNGCLD006a-vp
List Price:
$2,520.00
Our Price: $2,394.00
Barracuda CloudGen Firewall for Google Cloud Level 8 Advanced Remote Access Subscription 1 Year
#BNGCLD008a-vp
List Price:
$4,200.00
Our Price: $3,990.00
Barracuda Networks Advanced Threat Protection
(RENEWAL ONLY)

Barracuda CloudGen Firewall for Google Cloud Level 1 Advanced Threat Protection Subscription 1 Year
*Requires Malware subscription
#BNGCLD001a-a
List Price:
$277.20
Our Price: $263.34
Barracuda CloudGen Firewall for Google Cloud Level 2 Advanced Threat Protection Subscription 1 Year
*Requires Malware subscription
#BNGCLD002a-a
List Price:
$692.40
Our Price: $657.78
Barracuda CloudGen Firewall for Google Cloud Level 4 Advanced Threat Protection Subscription 1 Year
*Requires Malware subscription
#BNGCLD004a-a
List Price:
$1,320.00
Our Price: $1,254.00
Barracuda CloudGen Firewall for Google Cloud Level 6 Advanced Threat Protection Subscription 1 Year
*Requires Malware subscription
#BNGCLD006a-a
List Price:
$2,040.00
Our Price: $1,938.00
Barracuda CloudGen Firewall for Google Cloud Level 8 Advanced Threat Protection Subscription 1 Year
*Requires Malware subscription
#BNGCLD008a-a
List Price:
$3,360.00
Our Price: $3,192.00
CloudGen Firewall Pool for Google Cloud Level 1
(RENEWAL ONLY)

Barracuda CloudGen Firewall Pool for Google Cloud Level 1 Advanced Threat Protection Subscription 1 Year
*Requires Malware subscription
#BNGCLD001p-a
List Price:
$277.20
Our Price: $263.34
(RENEWAL ONLY)

Barracuda CloudGen Firewall Pool for Google Cloud Level 1 Malware Protection Subscription 1 Year
*Requires ATP subscription
#BNGCLD001p-m
List Price:
$194.40
Our Price: $184.68
(RENEWAL ONLY)

Barracuda CloudGen Firewall Pool for Google Cloud Level 1 Premium Support Subscription 1 Year
#BNGCLD001p-p
List Price:
$346.80
Our Price: $329.46
(RENEWAL ONLY)

Barracuda CloudGen Firewall Pool for Google Cloud Level 1 Virtual Subscription 1 Year
#BNGCLD001p-v
List Price:
$1,440.00
Our Price: $1,368.00
(RENEWAL ONLY)

Barracuda CloudGen Firewall Pool for Google Cloud Level 1 Advanced Remote Access Subscription 1 Year
#BNGCLD001p-vp
List Price:
$346.80
Our Price: $329.46
CloudGen Firewall Pool for Google Cloud Level 2
Barracuda CloudGen Firewall Pool for Google Cloud Level 2 Advanced Threat Protection Subscription 1 Year
*Requires Malware subscription
#BNGCLD002p-a
List Price:
$692.40
Our Price: $657.78
Barracuda CloudGen Firewall Pool for Google Cloud Level 2 Malware Protection Subscription 1 Year
*Requires ATP subscription
#BNGCLD002p-m
List Price:
$484.80
Our Price: $460.56
Barracuda CloudGen Firewall Pool for Google Cloud Level 2 Premium Support Subscription 1 Year
#BNGCLD002p-p
List Price:
$831.60
Our Price: $790.02
Barracuda CloudGen Firewall Pool for Google Cloud Level 2 Virtual Subscription 1 Year
#BNGCLD002p-v
List Price:
$3,480.00
Our Price: $3,306.00
Barracuda CloudGen Firewall Pool for Google Cloud Level 2 Advanced Remote Access Subscription 1 Year
#BNGCLD002p-vp
List Price:
$462.00
Our Price: $438.90
CloudGen Firewall Pool for Google Cloud Level 4
Barracuda CloudGen Firewall Pool for Google Cloud Level 4 Advanced Threat Protection Subscription 1 Year
*Requires Malware subscription
#BNGCLD004p-a
List Price:
$1,320.00
Our Price: $1,254.00
Barracuda CloudGen Firewall Pool for Google Cloud Level 4 Malware Protection Subscription 1 Year
*Requires ATP subscription
#BNGCLD004p-m
List Price:
$889.20
Our Price: $844.74
Barracuda CloudGen Firewall Pool for Google Cloud Level 4 Premium Support Subscription 1 Year
#BNGCLD004p-p
List Price:
$1,560.00
Our Price: $1,482.00
Barracuda CloudGen Firewall Pool for Google Cloud Level 4 Virtual Subscription 1 Year
#BNGCLD004p-v
List Price:
$6,360.00
Our Price: $6,042.00
Barracuda CloudGen Firewall Pool for Google Cloud Level 4 Advanced Remote Access Subscription 1 Year
#BNGCLD004p-vp
List Price:
$922.80
Our Price: $876.66
CloudGen Firewall Pool for Google Cloud Level 6
Barracuda CloudGen Firewall Pool for Google Cloud Level 6 Advanced Threat Protection Subscription 1 Year
*Requires Malware subscription
#BNGCLD006p-a
List Price:
$2,040.00
Our Price: $1,938.00
Barracuda CloudGen Firewall Pool for Google Cloud Level 6 Malware Protection Subscription 1 Year
*Requires ATP subscription
#BNGCLD006p-m
List Price:
$1,440.00
Our Price: $1,368.00
Barracuda CloudGen Firewall Pool for Google Cloud Level 6 Premium Support Subscription 1 Year
#BNGCLD006p-p
List Price:
$2,400.00
Our Price: $2,280.00
Barracuda CloudGen Firewall Pool for Google Cloud Level 6 Virtual Subscription 1 Year
#BNGCLD006p-v
List Price:
$9,720.00
Our Price: $9,234.00
Barracuda CloudGen Firewall Pool for Google Cloud Level 6 Advanced Remote Access Subscription 1 Year
#BNGCLD006p-vp
List Price:
$2,520.00
Our Price: $2,394.00
CloudGen Firewall Pool for Google Cloud Level 8
Barracuda CloudGen Firewall Pool for Google Cloud Level 8 Advanced Threat Protection Subscription 1 Year
*Requires Malware subscription
#BNGCLD008p-a
List Price:
$3,360.00
Our Price: $3,192.00
Barracuda CloudGen Firewall Pool for Google Cloud Level 8 Malware Protection Subscription 1 Year
*Requires ATP subscription
#BNGCLD008p-m
List Price:
$2,760.00
Our Price: $2,622.00
Barracuda CloudGen Firewall Pool for Google Cloud Level 8 Premium Support Subscription 1 Year
#BNGCLD008p-p
List Price:
$4,320.00
Our Price: $4,104.00
Barracuda CloudGen Firewall Pool for Google Cloud Level 8 Virtual Subscription 1 Year
#BNGCLD008p-v
List Price:
$16,800.00
Our Price: $15,960.00
Barracuda CloudGen Firewall Pool for Google Cloud Level 8 Advanced Remote Access Subscription 1 Year
#BNGCLD008p-vp
List Price:
$4,200.00
Our Price: $3,990.00