Barracuda Essentials Compliance Edition

Comprehensive Security and Data Protection for Office 365
Barracuda Products
Barracuda Essentials - Compliance Edition User License
Barracuda Essentials - Compliance Edition (25 - 249 Users) (minimum 25 users)
#BEOESC
List Price:
$69.60
Our Price: $66.12
Click here to jump to more pricing!
Overview:

Stop Spam and Malware with Inbound Filtering
Barracuda Essentials quickly filters and sanitizes every email before it is delivered to your mail server to protect you from email-borne threats. Using virus scanning, spam scoring, real-time intent analysis, URL link protection, reputation checks, and other techniques, Barracuda provides you with the best possible level of protection.
Barracuda Central, our global 24x7 threat operations center, constantly monitors the internet for new threats across all attack vectors, and feeds this intelligence into Essentials' filtering technology.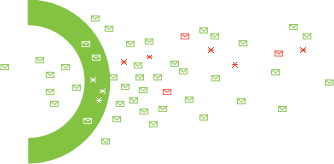 ---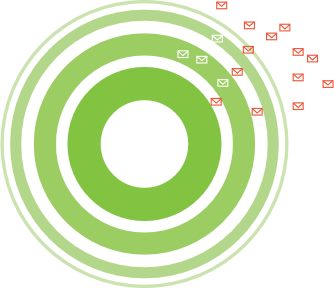 Block Advanced Threats
Some of the most dangerous threats come from advanced threats that are designed to evade email filters. Barracuda Essentials leverages Barracuda Advanced Threat Protection, a cloud-based service that defends against ransomware and other malware, including zero-day attacks and advanced threats.
We don't believe this level of security has to come at the price of performance. Barracuda Essentials uses multiple, layered analytic engines, including behavioral analytics, static analysis, and finally CPU-emulation sandboxing to detect unknown and evasive threats.
---
Protect Outbound Email and Stop Data Leaks
Employees can inadvertently cause internal systems to become a source for spam or other malicious mail. Outbound filtering stops outbound attacks originating from inside the network—which not only protects your partners and customers, but also keeps you from being added to spam block lists.
Barracuda Essentials data loss protection and email encryption keeps sensitive data—such as credit card numbers, social security numbers, HIPAA data, and more—from leaving your organization. Content policies can automatically encrypt, quarantine, or even block certain outbound emails based on their content, sender, or recipient.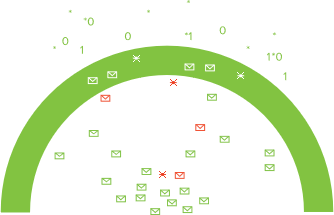 ---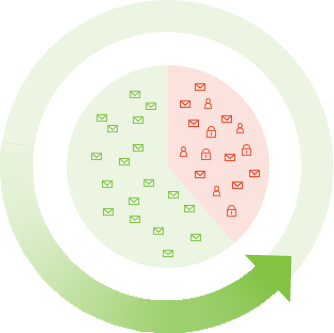 Keep Your Data Safe with Cloud-to-Cloud Backup
Ransomware, natural disasters, and simple human error can cause the loss of business-critical data at any time. Barracuda Essentials includes Cloud-to-Cloud Backup and point-in-time recovery for your Office 365 environment. When data is lost, for any reason, you can restore it quickly and easily, to minimize downtime and ensure business continuity. Cloud-to-Cloud Backup includes unlimited storage and retention to meet business requirements even as your business grows.
---
Stay Compliant with Tamper-Proof Email Archiving
Compliance is now a key requirement for most organizations, and the penalties for not meeting business and governmental regulations can be severe. Email archiving must be implemented in all areas across the organization to demonstrate and ensure that the business is operating in a compliant manner and to minimize ongoing legal risk.
Barracuda Essentials provides secure cloud-based archiving, which lets you easily meet demanding compliance requirements and address e-discovery requests. Our policy-based approach lets you set up email retention policies to ensure that important emails are safely archived to Barracuda's secure cloud. Custom reports make it easy to demonstrate compliance with retention regulations and to defend deletion policies.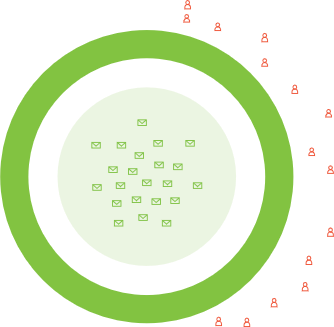 ---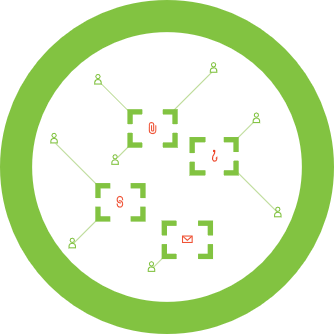 Automate Incident Response and Get Access to Threat Insights
No email defense can protect against every email threat one hundred percent of the time. And when malicious email ends up in a user's inbox, you need to address the problem quickly. Slow, inefficient manual incident response processes too often allow the attack to spread further.
Barracuda Forensics and Incident Response automates incident response and provides remediation options to address issues faster and more efficiently. Admins can send alerts to impacted users and remove malicious email directly from their inboxes with a couple of clicks. Discovery and threat insights provided by the Forensics and Incident Response platform help to identify anomalies in delivered email, providing more proactive ways to detect email threats.
Pricing Notes:
Pricing and product availability subject to change without notice.
Requires minimum purchase quantity of 25 users.
Barracuda Essentials for Email Security and Barracuda Essentials for Office 365 share the same part numbers
Barracuda Products
Barracuda Essentials - Compliance Edition User License
Barracuda Essentials - Compliance Edition (25 - 249 Users) (minimum 25 users)
#BEOESC
List Price:
$69.60
Our Price: $66.12