Barracuda Web Security Gateway 610 Vx Virtual Appliance
Making Web Browsing Safe for Business for VMs
Barracuda Products
Web Security Gateway 610Vx
Barracuda Web Security Gateway Virtual License 610 Subscription
#BYFV610a-v
List Price:
$11,040.00
Our Price: $10,488.00
If you are currently working with another reseller you may not be eligible to receive any promotional items with your purchase. Please contact us before placing your order. BarraGuard.com reserves the right to deny free promotional items on any purchase.
Click here to jump to more pricing!
Overview:
For today's connected business, constant interaction with online resources and applications is a simple necessity—despite the risks of lost productivity, wasted bandwidth, and data loss. The Barracuda Web Security Gateway lets organizations enjoy the benefits of web connectivity without the risks.
Barracuda Web Security Gateway Vx is a virtual appliance that provides best-of-breed Web Security Gatewaying and antimalware protection from within leading virtual environments. Available in editions affordable for businesses of all sizes, Barracuda Web Security Gateway Vx provides visibility into Web activity that lets administrators create effective Web policies. Using Barracuda Web Security Gateway Vx ensures networks maintain peak performance while enforcing that users act online in accord with objectives.
The Barracuda Advantage
Integrated and comprehensive solution
Regulate Web 2.0 application activity
Monitor and archive social-network messages (Barracuda Message Archiver required)
Constant updates based on input from more than 150,000 collection points
Block and remove malware
No per-user or per-feature fees
Product Spotlight
Predefined content-filtering categories
Granular, user-aware policies
Detailed, real-time visibility
Integrated spyware and virus protection
Unlimited remote filtering agents (models 410 and above)
Server protection in virtual infrastructure
Constantly Evolving Capabilities

The Barracuda Web Security Gateway is continually updated with the latest malware signatures, suspicious URL listings, and online application functionality. And as new requirements emerge—such as the need to monitor and regulate social-networking activities—upgrading with new capabilities is automatic, and always transparent.

Knowledge = Power

The Barracuda Web Security Gateway's intuitive management interface delivers detailed, real-time visibility into network activity and web interactions. This lets administrators identify users and applications that waste bandwidth and harm productivity, and enforce granular policies to regulate access without impacting legitimate business uses.

Security Beyond Boundaries

Enforcing access policies on remote and mobile devices that are used off-network is critical for preventing malware intrusions into the network, and for preventing data loss. The Barracuda Web Security Gateway includes unlimited licenses for agents and tools that ensure users and devices are protected whether they are on the network or at a public Wi-Fi hotspot.
Enforce web content and access policies for users both on and off the network.

Filters Content, Malware, Social Media and Rogue App Threats
The Barracuda Web Security Gateway Vx virtual appliance delivers powerful web security and policy enforcement for virtual environments. Backed by award-winning antivirus and anti-malware technology, organizations can protect users on and off the network against today's aggressive web-based malware, phishing, and virus threats, while enforcing corporate user policies. With a fully integrated reporting engine, organizations have full visibility into its web security posture and user activities. Advanced features ensure that organizations adapt to emerging requirements like social-network regulation, remote filtering, and visibility into SSL-encrypted traffic.
Anti-Malware Security
The Barracuda Web Security Gateway Vx stops malware outside the network by blocking user access to a comprehensive — and constantly updated — database of websites that are the source of malware, phishing, and other attacks. Additionally, the Barracuda Web Security Gateway Vx scans web downloads to block viruses, spyware, botnets, and other bad payloads. The Barracuda Web Security Gateway Vx also provides an effective spyware-removal tool to clean any infected computers connected to the network.
Monitoring Web Activity
The dashboard in the Barracuda Web Security Gateway Vx's intuitive web UI displays Internet activity including web requests, bandwidth used, blocked requests and more. Real-time logs can be filtered to quickly generate log reports on users and groups. Finding where users spend time and bandwidth is fast and easy via the reporting system. With over 50 pre-formatted reports that can be scheduled for automatic delivery — and no other equipment or database administration required — web activity reporting has never been more convenient.
Web Policy Management
Using supercategories and subcategories to classify web content, the Barracuda Web Security Gateway Vx supports creation of flexible access policies. Energize Updates ensure policy enforcement on new web content. Based on these content classifications, the Barracuda Web Security Gateway Vx lets administrators create web-filtering policies with granular enforcement ranging from global, to groups, down to single users and machines. Integrated with LDAP, Active Directory, NTLM and Kerberos, the Barracuda Web Security Gateway Vx simplifies policy creation by using existing authentication; no need to recreate user and group IDs. For further flexibility, web access policies can also use time variables and bandwidth restrictions. When administrators need to provide web security and policy services for users off the network, Barracuda Web Security Agents deployed on remote and mobile computers provide the same uniform central policy enforcement, monitoring and reporting.
Affordable
Priced competitively and with no per-user license fees or extra equipment needed for reporting, the Barracuda Web Security Gateway Vx provides unrivaled economy.

Benefits:

Protect Against Web-Based Threats
Keep networks and users safe by blocking spyware downloads, preventing viruses, and restricting requests to malicious websites by leveraging intelligence from thousands of collection points worldwide. Our award-winning antivirus and anti-spyware technologies combine preventive, proactive, and reactive measures to deliver industry-leading content filtering and malware protection.
Key Features: Spyware and Antivirus Protection, Barracuda Central, Spyware/Malware Removal



Monitor Network and User Activity
Gain complete insight into user activity and network threats via an intuitive dashboard and integrated reporting. This clear visibility lets administrators create effective policies and generate proactive alerts to properly respond to threats.
Key Features: Web 2.0 and Social-Media Regulation, Content Filtering, SSL Inspection, YouTube for Schools



Secure Laptops and Mobile Devices
Extend security and policies to remote users. With the Barracuda Web Security Agent and the Barracuda Safe Browser, traffic from remote clients can be filtered with the same policies set for on-network users.
Key Features: The Barracuda Web Security Agent, The Barracuda Safe Browser
Deployment Flexibility
Barracuda Web Security Gateway Vx virtual appliances are supported on the most popular hypervisors. The entire virtual appliance, including hardware configuration, operating system, and application modules, is encapsulated for easy deployment. After the virtual appliance has been installed, configuration and administration is performed through an intuitive web interface. As a virtual appliance with automatic system updates from Barracuda Central, the Barracuda Web Security Gateway Vx is virtually maintenance-free.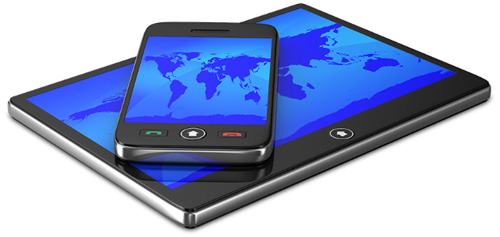 Features:
Spyware and Antivirus Protection
The Barracuda Web Security Gateway Vx uses a continually updated database to identify and block access to sites known to host spyware and viruses. It also detects installed spyware trying to access the Internet. Upon discovery, it blocks the spyware activity and notifies the administrator. By using dual-layer virus blocking, decompressing archives, and blocking file types, the antivirus engine in the Barracuda Web Security Gateway Vx protects networks from aggressive viruses.
Barracuda Central
All Barracuda products are supported by Barracuda Central, a 24x7 advanced security operations center that works continuously to monitor and block the latest Internet threats. Barracuda Central collects email, URLs, and other data from tens of thousands of collection points in more than 80 countries and analyzes it to develop defenses, rules, and signatures to keep networks safe.
As new threats emerge, Barracuda Central is quick to respond to early outbreaks and delivers the latest definitions through Barracuda Energize Updates. These updates require zero administration and ensure that the Barracuda Web Security Gateway Vx provides comprehensive and accurate protection against the latest Internet threats.
Spyware/Malware Removal
Not only does the Barracuda Web Security Gateway Vx prevent the potential download of malware onto the network, it can also remove it if they have been downloaded onto a computer on the network.
The Barracuda Malware Removal Tool performs a comprehensive scan of computers for any traces of spyware or other malware. This thorough scan quickly identifies potential threats residing on a computer and provides the option for removal of those that have been found.
Web 2.0 and Social-Media Regulation
The Barracuda Web Security Gateway Vx provides granular control over Web 2.0 sites and web applications, including social media platforms. Scanning and inspecting SSL-encrypted traffic for specific categories and domains enable granular policy enforcement. Administrators can also configure the Barracuda Web Security Gateway Vx to monitor and archive outbound web application communications like Facebook posts, tweets, and web-based email to a message archiving solution, such as the Barracuda Message Archiver. These messages can be indexed and then mined for forensic analysis. Suspicious activity alerts can also be generated using predefined or customized categories.
Content Filtering
The Barracuda Web Security Gateway Vx provides flexible controls for pinpoint regulation of online activity. Administrators can create policies that control user access to 99.7 percent of commonly visited websites using 95 content categories including pornography, violence, hacking, sports, news, dating, shopping, chat, and more. Content filtering policies can be customized to restrict specific websites or look for patterns in web addresses.
The Barracuda Web Security Gateway Vx's image/multimedia safe search feature prevents search engines such as Google, Yahoo, and MSN from displaying objectionable thumbnail images in search results. Administrators can also create policies that control web-file downloads based on file type.
SSL Inspection
Organizations can control online content normally hidden by SSL. This includes content found in social-media platforms, web-based email, and search engines. Administrators can specify domains and URL categories for which SSL-encrypted traffic will be decrypted and scanned for malware and policy. Not only can organizations restrict entire platforms, it's now possible to enforce granular access for secure websites (e.g., YouTube for Schools).
YouTube for Schools
YouTube for Schools is an invaluable resource for educators, serving as a portal to a wide array of high-quality educational videos. The Barracuda Web Security Gateway Vx makes it easy and safe to use this resource, by automatically redirecting all YouTube requests to the YouTube for Schools portal.
Intuitive Dashboard Views
The Barracuda Web Security Gateway Vx provides an intuitive dashboard interface for quick understanding of the threats and activities of users on the network. The changes are immediately apparent on the dashboard that features recent infection activity, potentially suspicious activities, a live view of TCP connection usage, and summary data of network usage.
Comprehensive Reporting
To budget computing resources and ensure adherence to corporate policies, IT and HR administrators often require detailed information about how Internet users in the network are spending time online. In addition to its powerful Web Security Gatewaying and malware protection capabilities, the Barracuda Web Security Gateway Vx allows administrators to generate more than 60 different reports on Internet activity.
Interactive reports with multiple layers of drill-down capability can be generated on users' web browsing activity, by domains and content categories, by time spent online, and/or by bandwidth consumption.
Suspicious Activity Alerts
The Barracuda Web Security Gateway Vx includes pre-built English-language dictionaries of keywords and phrases pertaining to harassment, weapons, terrorism, and pornography. Administrators can configure the device to automatically generate alerts when content containing these keywords or phrases is posted to social media portals and search engines. Administrators can also add their own keywords and phrases for monitoring. The alerts are tagged with real network user identities, making it easy to identify the source, independent of online profiles.
The Barracuda Web Security Agent
The Barracuda Web Security Agent (WSA) is a tamper-proof client that can be installed on remote, off-network laptops or desktops to help implement a consistent web security policy across localized and distributed workforces. The Barracuda WSA supports both Windows and Mac OS X.
The Barracuda Safe Browser
The Barracuda Safe Browser is a full-featured web browser that enforces compliance with the policies configured on the Barracuda Web Security Gateway Vx.
Cloud-Based Centralized Management
The Barracuda Web Security Gateway Vx is integrated with the Barracuda Cloud Control (BCC) web-based management portal, which leverages Barracuda's global cloud infrastructure to enable organizations to centrally manage all their devices through a "single pane of glass" interface. Administrators can see a global view of all their devices as well as centrally manage policies and configuration. The intuitive interface makes it easy for small and medium-sized organizations to implement and manage their Barracuda Web Security Gateway with minimal IT overhead.
Easy-to-use policy configurations
The intuitive web interface allows for quick and easy configuration and administration of policy rules. Setup takes fifteen minutes or less. System information, logs, powerful policy features and reports are just a few clicks away. Reporting requires no database administration.
Simple pricing
The Barracuda Web Security Gateway Vx is delivered with all features and capabilities fully enabled. Content filtering and advanced malware protection is offered as a simple all-inclusive subscription without any per-user fees. The Barracuda Cloud Control management portal is included free of charge.
Application Control
In addition to standard port/protocol-based policies, the Barracuda Web Security Gateway Vx uses real-time deep packet inspection technology to analyze protocols independent of their port of destination servers. By integrating Layer 7 protocol analysis with policy controls, the Barracuda Web Security Gateway Vx enables complete control over application usage.
Compare Editions:
Edition Comparison
V310
V410
V610
Concurrent Users
100-400
300-800
800-2,000
CPU Cores Allowed
2
4
6
Throughput
10 - 50 Mbps
30-80 Mbps
70-150 Mbps
Active TCP Connections
400 - 1,600
1,600 - 3,200
3,200 - 8,000
Features
Hardened and Secure OS
Content Filtering
Advanced Policy Creation
Network Threat Protection
Role-Based Administration
Syslog
WCCP
Web 2.0 Application Control
Remote Filtering Agent
SNMP/API
Linked Management
SSL Inspection
Social-Media Monitoring
Technical Specs

Content Filtering
HTTP/HTTPS support
URL filtering by category
Image safe search
YouTube for Schools support
File type blocking
Anonymous proxy detection
SSL Inspection (Model 410 and above)

Advanced Policy Creation
Default guest and user policies
User and group policy exceptions
LDAP integration
Single Sign-on user authentication
Terminal server support
Local users and groups
Network IP address policies
Time-of-day policies
Custom categories
Password bypass
Bandwidth quotas
Temporary Access Portal


Social Media Control
Web application control
Social media monitoring
Suspicious keyword alerts


Network Threat Protection
Spyware site blocking
Spyware download blocking
Dual-layer virus protection
Detection of infection activity
Spyware protocol blocking
Barracuda Malware Removal Tool
– Detect and remove malware from Windows computers

Remote Filtering
Web Security Agent (Windows, Mac OS X)
Barracuda Safe Browser (iOS-based devices)
Global proxy settings (Chromebooks and iOS devices)
System Features


Administrators
Web-based interface
Secure remote administration
Web acceleration/caching
VLAN support


Integrated Reporting Engine
Graphical summaries
Detailed user and group reports
Time/session reporting
Scheduled reports
Report export
Support Options


Energize Updates Subscription
Standard technical support
Hourly spyware rule and definition updates
Hourly virus definition updates
Hourly content filter database updates
Hourly Spyware Removal Tool updates
Screenshots:
The screen-shots below illustrate deploying the Barracuda Virtual Appliance on a VMware ESX/ESXi hypervisor. Other deployment options are available. Please refer to the Setup Guide or contact Barracuda Networks.
| | | | |
| --- | --- | --- | --- |
| | Connect to the VMware ESX/ESXi server from the vSphere client | | Chose "Deploy OVF Template" and copy and paste the supplied URL. |
| | Ensure the OVF details are accurate and click "Next" | | Read the End User License Agreement and indicate Acceptance |
| | Specify a name for the OVF instance and click on "Next" | | Map the appropriate network in your virtualization inventory and click on Next |
| | The installation process for the Virtual Appliance will begin. This will take a few minutes. | | Screenshot 8: Once installed, Barracuda Networks Virtual Appliances appear in virtualization environments just like any other virtual server. Administrators can configure network settings through the virtualization environment's console interface and then complete setup and configuration through a familiar Web interface. |
Barracuda Virtual Appliance FAQ:
What is a "virtual appliance"?
A virtual appliance is a software image designed to run inside a virtual machine. When deployed inside a virtualization platform, such as VMware, multiple virtual appliances can share the physical resources of a single host computer while remaining logically isolated from each other. Barracuda Networks currently offers virtual appliance versions of many of its popular hardware appliance solutions to leverage the benefits of virtualization.
What are the benefits of Barracuda Virtual Appliances?
Barracuda Virtual Appliances provide the same technology found in the Barracuda Networks hardware solutions and are ideal for enterprises that are standardizing hardware platforms or with existing virtual environments. Barracuda Virtual Appliances can be deployed on standard virtualization platforms and can co-exist with other virtual machines, thereby enabling optimal usage of hardware resources. As the organization grows, virtual appliances can be scaled for capacity without changing any hardware or software configurations. Also, virtual appliances can be easier to backup and restore using standard mechanisms for disaster recovery.
What are the System requirements to run the Barracuda Virtual Appliance?
Currently, Barracuda Virtual Appliances are supported on the following platforms

VMware ESX and ESXi ("vSphere Hypervisor") versions 4.0, 4.1, 5.0, 5.1
VMware ESX and ESXi version 3.5
VMware Server 2.0+
VMware Workstation 6.0+, Player 3.0+
VMware Fusion 3.0+
Sun/Oracle VirtualBox and VirtualBox OSE version 3.2
Citrix XenServer 5.5+

A minimum of 2 GB RAM per core and 60 GB available hard disk space is recommended. More information can be found in the README file available in the download package.
Are Barracuda Virtual Appliances as easy to deploy as the Barracuda Networks hardware appliances?
Yes. Barracuda Virtual Appliances are specifically designed for ease of deployment in new or existing virtualization environments. The virtual appliances are fully encapsulated with the virtual hardware configuration and the setup process is simple. Once the virtual appliance is installed, configuration and administration is through the same intuitive Web based user interface as that on the appliance. Instructions can be found in the online setup guides available as part of the download or under the Documentation section at www.barracuda.com/virtualization.
Do the Barracuda Virtual Appliances receive Energize Updates?
Yes. The Barracuda Networks Energize Updates subscription provides the latest security updates and is an essential part of purchasing either a Barracuda Networks hardware solution or a virtual appliance.
How does an administrator interact with a Barracuda Virtual Appliance?
Once deployed, Barracuda Virtual Appliances are administered through the same simple Web based user interface found on the hardware equivalents. This makes it very easy for administrators of Barracuda Networks hardware appliances to support Barracuda Virtual Appliances without learning a new usage model.
Can I make copies of my Barracuda Networks virtual appliance and deploy them for redundancy?
Every active instance of a Barracuda Virtual Appliance must be supplied a unique license token that is obtained during the process of requesting an evaluation. If you choose the ZIP deployment method, the same ZIP file can be used for multiple deployments, but each deployment must be provisioned with a unique token. Cold backups, snapshots, host migration and other backup or disaster recovery operations are fully supported.
Can I cluster a Barracuda Virtual Appliance with its hardware counterpart?
Yes. The "Linked Management" feature can be used to cluster a combination of Barracuda Virtual Appliances and hardware equivalents as appropriate.
What is an OVF template?
Open Virtualization Format (OVF) is a standard to package and distribute virtual machines. It is a portable, platform independent file format that is supported by several hypervisors. An OVF file encapsulates the complete specification of a virtual machine including all the virtual disks, virtual hardware configuration (CPU, memory, networking) and storage. Barracuda Virtual Appliances are distributed as OVF templates that facilitate quick provisioning with little or no manual intervention.
How do I update the firmware on a Barracuda Virtual Appliance?
New firmware releases will be available periodically and are included in the Energize Updates subscription. Once the virtual appliance is deployed, administrators can check for available firmware releases and upgrade as appropriate.
How are the Barracuda Virtual Appliances priced?
Barracuda Virtual Appliances do not involve any per user or setup fees. A Barracuda virtual appliance is licensed for a certain number of cores. As the organization grows, administrators can easily expand the capacity of these virtual appliances by licensing them for additional cores as needed without the overhead of provisioning any additional hardware or software.
How can I evaluate a Barracuda Virtual Appliance?
A 30-day evaluation copy of any Barracuda Virtual Appliance can be obtained by filling the evaluation request form online at www.barracuda.com/virtualization. This will generate an email with download and activation instructions.
Where can I get more information?
Please contact us!
Barracuda Products
Web Security Gateway 610Vx
Barracuda Web Security Gateway Virtual License 610 Subscription
#BYFV610a-v
List Price:
$11,040.00
Our Price: $10,488.00
Web Security Gateway 610Vx Additional Cores
Barracuda Web Security Gateway Virtual License 610 License Additional Core
#BYFV610a-k
List Price:
$2,640.00
Our Price: $2,508.00
Barracuda Networks Premium Support for 610Vx
Please Note: Premium support on models 4X0 and below is available for customers who have purchased premium support on models 6X0 and above. Premium Support must be ordered WITH Instant Replacement for all hardware models. It may be purchased on virtual appliances without Instant Replacement purchase.
Barracuda Web Security Gateway Virtual License 610 Premium Support Subscription 1 Year
#BYFV610a-p
List Price:
$2,040.00
Our Price: $1,938.00
Barracuda Web Security Gateway Virtual License 610 Premium Support Additional Core Subscription 1 Year
#BYFV610a-x
List Price:
$471.60
Our Price: $448.02
Barracuda Advanced Threat Protection for 610Vx
Barracuda Web Security Gateway Virtual License 610 Advanced Threat Protection Subscription 1 Year
#BYFV610a-a
List Price:
$3,360.00
Our Price: $3,192.00